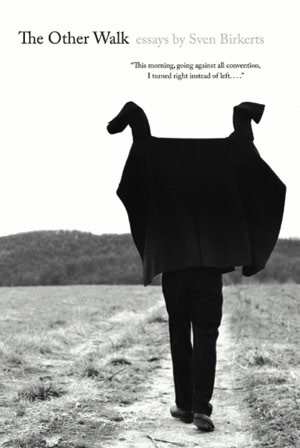 I think Sven Birkerts has it about right: "Writing can't be planned for or predicted, and when it happens, when the surge begins, it brings a satisfaction like nothing else. There are finer sensualities, sure, and basic emotions that give joy or connection when released, but as far as giving me a sustained sense that this is who I am, this is what I do, a full-fathom immersion in writing is the ultimate verification. Alone at my attic desk, catching the flow of words, when the flow is there to be caught — or generating it when it is there to be generated — I break with my more tentative self, claim some more necessary seeming "I." The change has everything to do with finding words and their sequence. The joy prolongs itself for a short time after I stop — a resonance, a psychic afterglow — then it tapers away, the other life resumes. But I am already thinking toward the next occasion.
"The memory of the best of the best writing moments haunts, most grievously when the desire is there but the impulse is absent, or when the impulse flickers and sputters but doesn't catch, when the words — which I believe are right there, as if on the other side of the sheerest membrane — will not come. The good runs are not a fortifying memory but a reproach. My younger self — it is always, necessarily, the younger self — mocks me. It's not just writing at stake, but everything. The worth I felt when I worked, when I was young — even if that was only yesterday — is gone. This is now and henceforth the way of things; this is the new reality."
Read his entire essay in the Los Angeles Review of Books.