Print still has its place in today's media marketplace. This recent story from Folio highlights a particular trend of celebrities who have expanded their brands to include magazines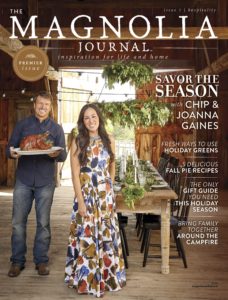 "So why should [television host] turn to print, and not digital media? Because it seems a business model dating back to the days of the internet's infancy may be working now better than ever before."
The story written by Nicole Levy highlights celebrities who have partnered with with publishers to produce their magazines. Among the most notable projects is, of course, Oprah and O magazine. According to Levy's article, O magazine reached over two million subscribers within months of its launch in 2000. Even more remarkable, she says, is the magazine's staying power over the past 18 years when audiences moved en masses from print to television and other digital platforms.
Perhaps using O's success as proof of the staying power of the written word, Joanna and Chip Gaines, the stars of HGTV's "Fixer Upper," debuted a print title of their own in t
he fall of 2016: The Magnolia Journal. While not on the same scale as O, Magnolia currently has a circulation near 250,000.
Print's cache is so high right now that such digital brands as Airbnb and even Facebook are starting print magazines. What's old is new?